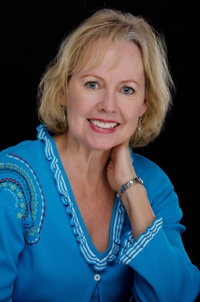 A year ago I had a disturbing blood test. My doctor wanted to put me on statins right away. I refused and said I would get my numbers down through diet. He actually said diet was not the answer and urged me to go home and study statins and not be close-minded! A few months after that I met Nina and had her analyze my lab results. She changed some of my eating habits and added certain supplements. Recently I had another blood test. The new results have been amazing. In ten months of Nina's regime my triglycerides dropped over 100 points and my HDL rose by over 30 points. Her advice has moved me from a 3:1 ratio triglycerides to HDL and certain heart disease to less than a 1:1 ratio – an ideal healthy state. No drugs. Nina's nutritional advice has changed my life. I love my diet and feel terrific. She certainly knows her stuff. Bonnie Mahlum, January 2018
Making the REST of your life,
the BEST of Your Life!
Nutrition and
Positive Aging Counseling
If you want to be a happier, healthier, higher-energy person with the ability to age positively, then you must fuel your body with proper nutrition.
A testimonial from a recent client:
From Kathleen Crabill –
"I need to start at the beginning because Nina and I go back more than a few years.  I've known Nina for over 18 years during which time I've attended her weekly Yoga classes held in our office.  During all this time, I've seen Nina morph from a Yoga Instructor, through her Nutrition Training phase into the all-encompassing Nutritional Health Guidance Coach that she is today.  Never in all my wildest dreams did I ever expect to turn to her for more than her yoga expertise.
Shortly after learning of a chronic digestive condition, I immediately asked for her guidance to avoid expensive drugs with many side effects.  We met weekly as she researched and I followed her recommendations.  Knowing each other for as long as we have, it was easy for us to exchange ideas and come to agreement on what was working and what was not.  Having followed healthy eating habits most of my life it was surprising that each of our meetings continued to educate me on reading product labels, learning about inflammatory additives and incorporating some minor changes into my eating habits.
Today, I am as healthy as a horse (as Nina puts it) and doing great.  She continues to guide me when I run into trouble, which is rare and thanks to Nina, my condition and other areas of my general health have improved immensely.  I can not thank her enough for her caring, great listening skills and unwavering dedication to helping those who come to her in need.  In addition, thank you for Yoga classes which keep me limber, balanced and able to handle the many stresses of my day!"
What is health planning?
Everyone is familiar with financial planning and health insurance, but the concept of health planning is relatively new.  Health Planning is a system that helps you integrate all of the facets of your health into one cohesive big picture.  The goal is to make the rest of your life the best of your life.
What does a health planner do?
A health planner is your ally.  I begin with a brief but thorough assessment of your current health. Based on this assessment and your particular goals, we develop a big picture health plan to meet your specific needs.. As your health planner,we work together to improve your nutrition, your work environment, your relationships, your fitness and your overall state of being.
To get started with your health plan for positive aging and disease prevention, see my services section.
"I'd just like to say a few things about Nina and what a great job she has done for me.. She has been good counsel and helped me through the rough times and become a friend. Would I work with her again? Without a doubt. In fact look forward to it." Tania Roberts